Support Worker (Full Time)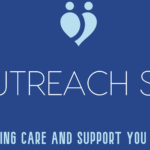 Outstanding Care and Support You Can Trust
We have a fantastic opportunity to work with an amazing individual.
We are looking for someone who is available on a full time basis, and this position is also likely to include sleepovers on a weekly basis
This role is to support an individual for a block of three days a week, on a block basis, therefore for example starting at 9am on a Monday and finishing at 5pm on a Wednesday, with sleepovers, there is a degree of flexibility for the right person, i.e. the block of days can be changed to Tuesday to Thursday, Wednesday to Friday etc.
For this position you must have a background in care and support, and also you will be able to work on your own initiative and also have an engaging personality, but also be able to deal with situations that may be of a challenge, and therefore understanding how to provide a level of consistency to ensure that situations do not escalate and understanding what trigger points could take place are essential, and ultimately if situations do become a challenge, knowing how to deal in these circumstances is crucial, but the focus is very much on this situation not happening.
The is particular individual is very engaging, and enjoys many different activities, so been proactive and been involved in activities is a crucial element of this support.
For this position you will need to be a car driver as some elements of the support are delivered in a different location as the individual has access to a property where he likes to visit most weeks, and this provides some respite him and his family, but the individual has a known network in that location, so this is an ideal base for the individual to be able to undertake the things he wants to do
If you feel that you would enjoy a role like this, and that you would be able to support in what would be a very rewarding role, then we would love to hear from you
Job Features
| | |
| --- | --- |
| Job Category | Care and Support |